Ine Schops is afgestudeerd als bachelor in de Podologie aan de Artevelde hogeschool te Gent in 2011.
Daarnaast behaalde ze het master diploma human movement sciences aan de universiteit van Maastricht in 2017.
Ze is 8 jaar werkzaam geweest in het Podologisch Centrum Paul BORGions te Rotselaar en Genk. Waar ze tal van biomechanische onderzoek uitvoerde bij (top)sporters en kinderen in elke sportdiscipline, en dit in combinatie met een functie als manager Biomechanical Research.
Zo heeft ze een focus voor het geven van voordrachten en opleiding in het binnen en het buitenland met als doel het preventief screenen van het lichamelijk functioneren in een multidisciplinaire team.
Al jaren maakt ze deel uit als Biomechanicus van het KRC Genk en STVV elite voetbal team. 
Daarnaast heeft ze een nauwe samenwerking in de topsport wereld van oa. atletiek,handbal, gymnastiek,…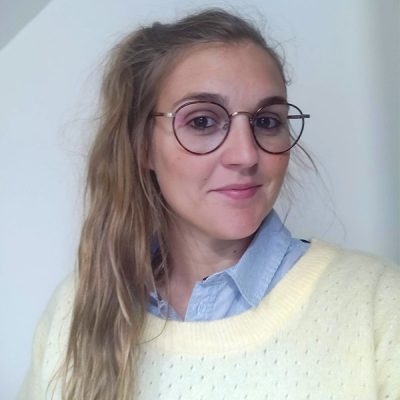 Master
Human Movement Sciences
Bijscholing en voordrachten
Upcoming
2022
2021
2020
2019
2018
2017
2016
2015-2013
2012-2009
Upcoming
08/12/2022- 10/12/2022 : Conference: Injury Prevention in sports: The Sagittal Plane: Facilitation Theory
16/12/2022 Conference: Podo-Pediatrie Module 3 Voetvorm 
20/01/2023 Conference: Podo Pediatrie Module 4 Voetvorm
2022
2021
2020
2019
2018
2017
2016
2015-2013
2012-2009
Bel ons of maak meteen een afspraak via onze agenda.